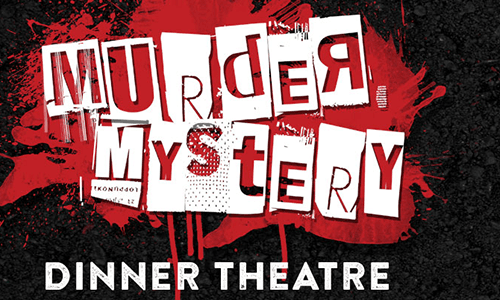 Murder Mystery Dinner Theatre
"Murder at the Midnight Hour"
September 28th and 29th
7:00 PM each night
Erickson Center Performance Level (Upstairs)
Reserved Table Seating Tickets l $50
Catered dinner by The Cake Lady at 19 Acres included. Bring your own beverages.
Prizes for Best Dressed and Best Detectives!
All ticket sales are final, no refunds or exchanges.
Jewell and Roger are getting married, or die trying! Every family has skeletons in the closet…the hippie pig farmer Hogget's and the wealthy socialite Windsor's are no exception. Is MURDER the only way to be sure NOTHING stops this wedding?
SUGGESTED ATTIRE: Friends of the Groom: Black Tie ~ Friends of the Bride: Far- Out Hippie
MURDER AT THE MIDNIGHT HOUR Script provided by Haley Productions' Games. All rights reserved.
Sponsored by l Sa-Wa-Quato Inn, Fish & Hunt Shop, Shipwreck Lakeside Bar & Grill, State Savings Bank, The Advisor, Tahquamenon Falls Brewery & Pub at Camp 33, U.P. Trading & Exclusive Moose
Call the ECA office for more information 906.586.9974